LIVE MUSIC • Megan Wren 7:30p -9:30p
May 24 @ 7:30 pm

-

9:30 pm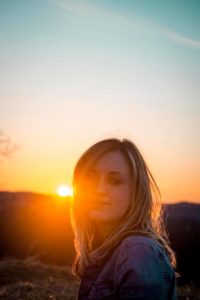 "Like her spiritual parents Stevie Nicks and Paul McCartney, Megan's songs have the melody and hooks to keep them in your head hours after you hear them.
 But it's not all sweetness and light… [Megan] has often reduced listeners to tearful, stunned silence at her live shows. Megan Wren is a talented and honest force to be reckoned with and absolutely for real." – WOUB Public Media
Raised in Cincinnati and currently living in the Appalachian foothills of Athens, Megan Wren is beginning to make a name for herself as one of Ohio's great rising artists. She is the front-woman, songwriter, and guitar player of her band (under her same name), providing classic rock energy for the current day. Her music relies on her own truth and experiences, expressed in the forms of honest lyrics, energetic guitars, and stunning harmonies. Her current influences include the likes of Larkin Poe, Queen, Fleetwood Mac, and many more. Her debut 6-song EP, 
Sympathetic Vibrations
, was released in April 2018, and can be found on many streaming platforms in addition to physical CDs. Megan will play a free, two-hour solo show at The Coffee Peddlar on Friday, May 24th, from 7:30-9:30pm.